IT
Technology is a huge priority at dnata with a newly-appointed senior leadership team of impressive pedigree currently unifying our existing stack as a single, world-class microservices-based platform.
Our Agile Delivery teams of more than 200 heads who work by product function, creating new features in C#, (or F#) on .NET Core, hosted in Azure and AWS, utilising effective CI/CD and technologies such as Kubernetes with Docker and elastic scaling. Many of our public websites are now being developed with cutting edge technology like React, Node and Elm.
Our systems have impressive size and scope: from a search API built to handle some 10 million+ hourly requests, through the use of functional languages to create booking tools, to the global implementation of Salesforce and SAP.
Technologists joining us now will be part of a well-funded drive to further modernise, finding numerous opportunities to put a stamp on our business and technology. You'll find us serious about change and open to new ideas no matter the scale or impact.
In each hire we combine specific technical knowledge with the openness to change, confident business communication skill and proactive approach to learning that are common to our existing technologists.
Please find all of our live IT vacancies below:
Join our world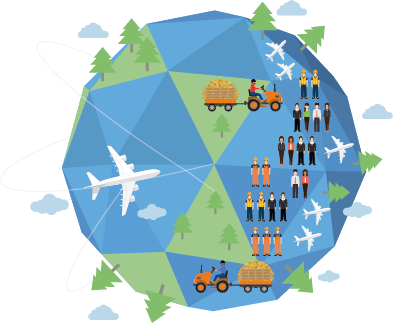 Apply now