Sales and Service
Working in sales and service at dnata means being on the frontline of everything we do.
Having direct contact with our customers, made up of both our partner agencies and end consumers, you'll be helping them to plan and book travel itineraries and enjoy a first-class experience before, during and after their journey. Committed to great service and a natural negotiator, you'll be able to build long term relationships that lead to regular sales.
We look for ambitious people who can inspire the team around them to hit and beat targets. And we also want people who think differently. Help us find new ways to sell our products and services or uncover fresh areas where we can grow our business.
It's all about humans and you'll be providing a consistent customer experience and developing ways of measuring satisfaction. That includes helping us to monitor and improve the overall performance of our contact centre and retail operations.
Above all, you'll be passionate about working in sales and/or customer service and get a real kick from delivering results across multiple channels. In return you'll receive great benefits and the rewards you deserve for your efforts.
Please find all of our live Sales and Service vacancies below:
Join our world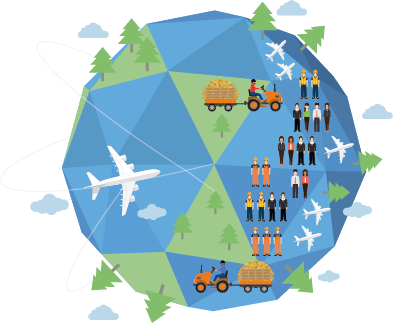 Apply now