Why work here?
dnata is a really exciting business, with a great product and a great team.
We've grown tremendously in the last few years and plan to keep growing in the future. That means more variety and ultimately, more opportunities for you. Our shared passion for travel is matched by a commitment to achieving our goals and you'll be part of a team that really pulls together and then enjoys a few drinks after a successful day.
You can have confidence in an excellent management team whose door is always open and a group that truly focuses on the future. We pride ourselves on being a fair employer, invest in our staff and listen to your opinions. We want to see everyone being innovative and challenging what we do in a constructive way.
We're a global organisation which allows you to work locally whilst enjoying many cultures and experiences. The possibilities are extensive to develop, learn and grow and we always reward those who do a great job. This is a place for people who work hard but also want to have fun progress in their career.
Join our world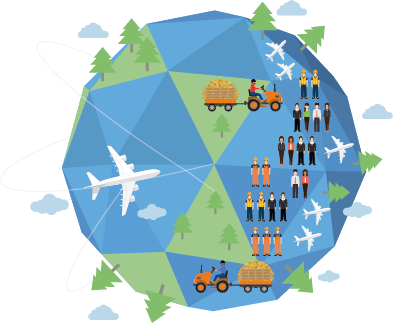 Apply now